As a Live Streaming services company that has seen both a Pre-COVID era and the present, we have seen a change in perspective of how Live video has been seen – Today the effect of livestreaming on all industries has been phenomenal.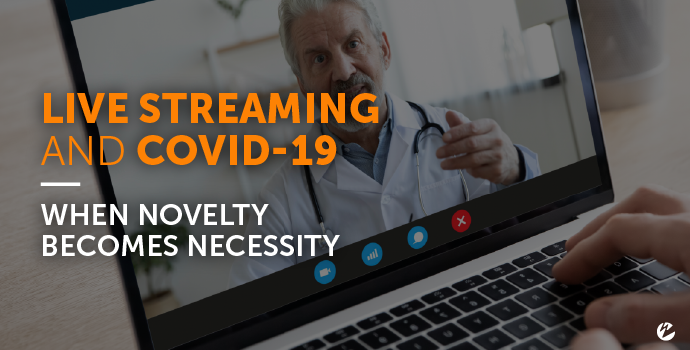 Ramya, soon to be bride was all excited about her wedding that was going to take place in a month. Her dreams came down when she realised that most of her friends based out of UK were not able to make it to her celebrations due to the visa restrictions certain countries are having to travel. She was not able to imagine that her best friends who form an intricate part of her live were not been able to be there. That is when we got a call from Ramya about requirement of Wedding Live Streaming in Bangalore, and that made her delightful. Her friends were able to watch the entire ceremony in full HD quality, even virtually connect live and interact with her friend. Indeed this was such a happy thing to watch.
Take another instance of Mr.John based out of California, USA, who's father passed away in Bangalore due sudden circumstances. Unable to travel due to the ongoing restrictions he was heartbroken not been able to part of his father's funeral service. That was when we received a call asking us to provide our Live Streaming for funeral service. John was able to watch the service in entirety throughout the day, and was able to be emotionally part of the service. Even celebrations and the way people engage and spiritually connect is changing.
Connecting people with each other during these challenging times has been the biggest learning for us, which makes it clear that Livestreaming is the biggest game changer in the current society.
The question is – Is it here to stay? We have witness several "fads" temporarily in huge demand but later fizzles out due to lack of demand or dip in all the hype.
WHY LIVESTREAMING IS HERE TO STAY
The answer for this is – Perspective. People have changed the way they connect, engage and interact with people. Right from schools being conducted virtually to work from homes – everyone has adapted to this change in societal system from the traditional one. Getting work done irrespective of which part of the globe you are gives two biggest advantages – One, the cost per employee for the employer. Two – the employee has the freedom to work from his home town instead of migrating to cities which leads to global development and not just cities.
Livestreaming also allows companies and event managers to look into an entirely new way to connect fans and celebrities at the same time, monetise the same.
We being one of the leading Live Streaming service providers in Bangalore do see this is here to stay and this is just the beginning.